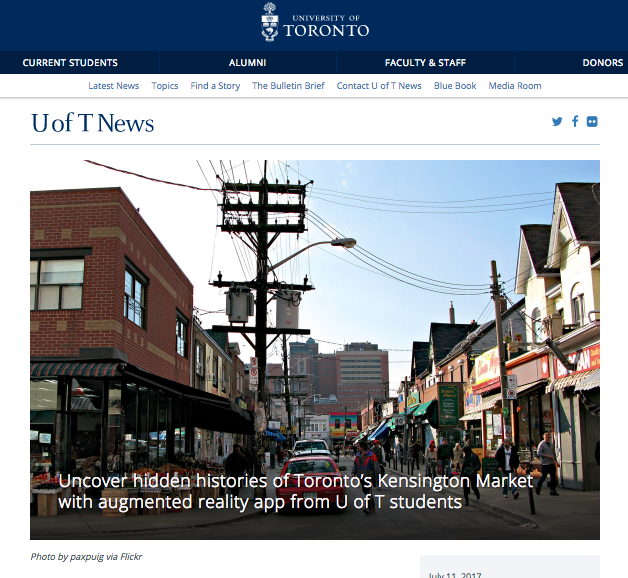 Great feature story by Peter Boisseau, on the main UoT page!
Excerpt: "An augmented reality app that guides users through a dynamic tour of key locations in Toronto's historic Kensington Market is now available for free download – thanks to U of T students in the Faculty of Arts & Science.
Students enrolled in University College's 'Digital Tools in a Canadian Context' course used original research and archival documents to unearth generations of Kensington Market's vibrant legacy and transform it into an interactive database.
"Kensington Market is a microcosm of factors that have contributed to Toronto's richness as one of the world's most multicultural city, and reveals how Canada has changed over time," says course instructor Siobhan O'Flynn, a lecturer in Canadian studies.
This is the latest example of how U of T students and researchers are taking the classroom to the city – and in particular to Kensington Market – to learn more about Toronto's vibrant culture. The neighbourhood has also served as a way to introduce international students to the city…."